Please fill out the details
we will get in touch
Gardeners Canary Wharf Can Satisfy All Your Gardening Needs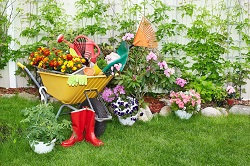 As the seasons shift and change throughout the year, we look out of our windows and onto the ever changing image of our back garden. Through summer, spring, winter and autumn we watch the colours change, flourish and die. Wouldn't it be great if that garden also looked as beautiful all year round as you'd like it to be? Here at Gardeners Canary Wharf we value the importance of a beautiful, well kept garden. We provide a huge range of gardening maintenance services as well as landscaping all rendered by seasoned experts. Gardening is our passion and it shows in our work. Call us to learn more about our services available throughout E14.
Our Garden Landscapers Can Make Your Garden Kid Friendly
Are your kids desperate to get out into the garden but you're not convinced it's safe for them? Not to worry. Wherever you are in the E14 area, we can help. We have a legion of experienced and friendly gardening professionals who are ready to come and assess, then organise your garden to make it a safe environment. From garden waste clearance to landscaping in Canary Wharf, we do it all. Then once your garden has been tidied, cleared and shaped, we'll leave you with tips and pointers on how to maintain it. However, if you'd like us to pop back in the future to give your garden some maintenance, we're only a phone call away!
Clear The Clutter with Our Garden Clearance Services
Sometimes the garden can become a dumping ground for household debris and unwanted items, and it's often an unavoidable causality of life! If you've got a busy family or an active household and live in the E14 region, it can be easy to let the garden get out of hand even though you'd love nothing more than to be out there enjoying it. We can provide that most vital skills and knowledge to bring your garden to the condition you most desire. Our team of expert Canary Wharf gardeners can be on hand to provide lawn maintenance, waste clearance and tidy up. Our landscaping experts can shape your space and bring it back to life.
Do Not Neglect The Front Yard Call Our Gardening Experts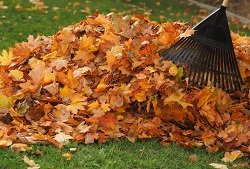 Often, front gardens get neglected and have less focus on them than our back gardens. However, your front garden is the first thing you see when returning from work and the first thing visitors see too! Your front garden should be the first thing to brighten up your day as you return home. We provide a huge range of services that can help you achieve the kind of front garden you've been thinking of. We have a team of skilled Canary Wharf gardening professionals who can do anything from lawn mowing to weed control.
Affordable Gardening Solutions
You might think you can't afford to hire a gardening service to bring your garden back under control, touch it up or provide basic maintenance, but you should think again! We've been providing affordable and reliable maintenance services for a long time now. We keep all of our prices highly competitive because we firmly believe that everyone in the E14 area should have access to top quality, reliable garden care and landscaping services in Canary Wharf. We can help bring your dream garden to life without breaking the bank.
Get The Essential Guidance by Gardeners Canary Wharf
Sometimes it's not that your garden is a chaotic mess; sometimes it just doesn't seem to do what you want it to do. If you live in the E14 region and you simply want a helping hand in kick starting your garden with some helpful tips and advice to continue its cultivation then get in touch. Our gardening company offers a range of services from lawn planting and mowing to hedge trimming and pruning. Our landscaping services are also handled by experts, who truly know their craft. Our gardeners Canary Wharf are on hand to give tips and advice, as well as to answer any questions you may have, so you can get in touch with your questions and queries today!
testimonials
what customers say
Perfect patio cleaning results from Garden Care Service Canary Wharf. I don't know how they managed to get it done so quickly and so cheaply but I'm glad I found these guys.
Chris Turner
I am thrilled with the level of service provided by their garden landscapers. They did an incredible job at my backyard. I would recommend them to anyone in need of lawn care.
Beth W.
Thank you Canary Wharf Gardeners for the job you did for us on the lawn, highly recommend this lawn care service.
G. Bradley
I can't recommend this gardening company highly enough. Canary Wharf Gardeners were amazing throughout, left a lasting impression.
Sara P.
The landscaping work that needed to be carried out was significant in scale. But the team that arrived from Gardening Company Canary Wharf had no problems completing the tasks. Not only did they complete everything, they did so to an...
Rachel G.
I honestly can't remember the last time I received such good customer service. From the moment I called up to get a quote, Lawn Maintenance Service Canary Wharf bent over backwards to make me happy, making sure I could get the garden...
Les Barrist
I can't do landscaping. I can do basic stuff round the garden, but I can never make it look pretty like you see in the magazines. I called Lawn Maintenance Service Canary Wharf and they did a very good job of listening to what I wanted...
Wanda H.
Very impressed with how professional and fast the gardeners from GardenersCanaryWharf were.
David F.
For great lawn and garden care, I heartily recommend Gardening Company Canary Wharf. Low prices, high quality service and skilful gardeners.
A. Stoddard
Garden Care Service Canary Wharf did terrific work when they undertook a garden clearance for me. I had so much junk that I couldn't sort and remove it all myself but this team could. They picked up old items and garden waste with ease...
Lilly Vance